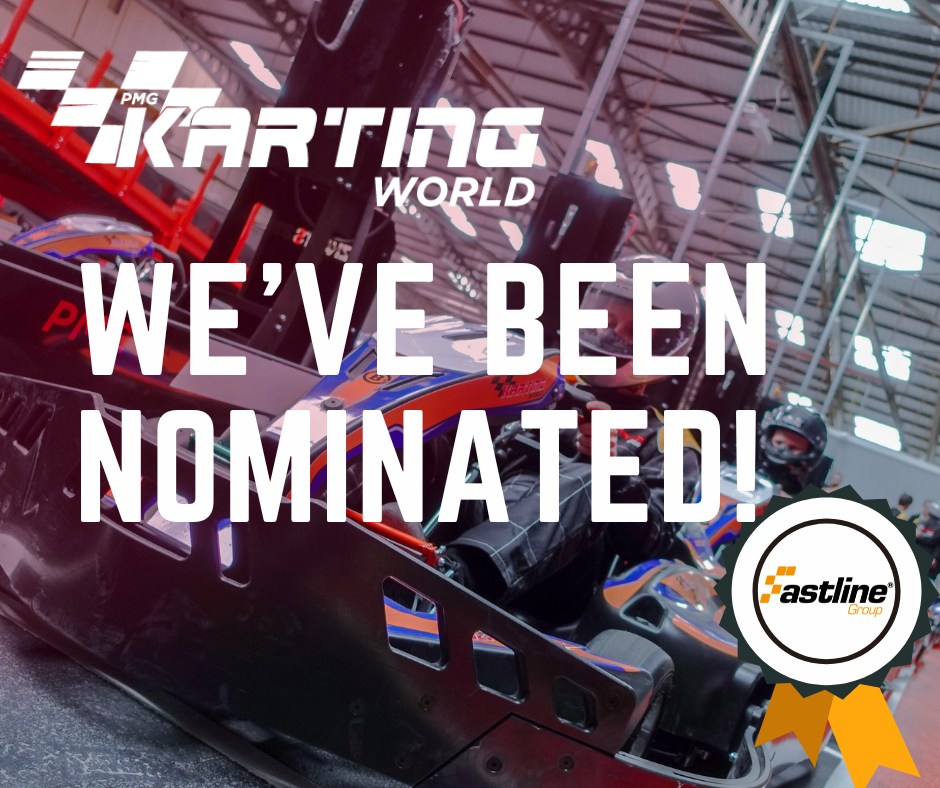 PMG Karting World: Finalists for 2 Awards at the Fastline International Rental Karting Awards 2023.
PMG Karting World is thrilled to be named a finalist for two awards at the first International Rental Karting Awards 2023! Located in Walsall, West Midlands, PMG Karting World is home to a brand-new state-of-the-art multi-level go-karting track.
The whole team at PMG Karting World has put in tremendous effort to evolve the business from Ace Karting to a world-class track that meets the high standards of the industry. We are honored to be one of six finalists and the only UK venue to receive a nomination for one of the awards.
Members of the team will be traveling to Dortmund, Germany for the event which is taking place from the 12th-15th of January.
Since March 2022, Daniel Wilkinson, of Pershore Motor Group, has invested almost £1m in refurbishing his premises and purchasing equipment, finally realising his vision for a 'family-centered environment' at the opening of his go-karting center.
Speaking with excitement on the opening, Wilkinson said, "It's actually quite emotional to see our vision come to fruition. I want to thank my team and I want people to enjoy it." 
Wilkinson sees the karting center as a great place for families, with junior academies and special family sessions.
General Manager Taylor Wilkinson said " What a great start to the new year! After an amazing 28-day refurb and opening PMG Karting World, we have come on leaps and bounds. I am new to both the leisure and karting industries, so we have been learning along the way. But all has paid off. I am really excited to be working alongside my father and to be able to bring something different to the world of rental karts. As a family business, to be recognised for our achievements so early on is such a great feeling. We will be attending the first International Rental Kart Awards held in Dortmund, Germany, where we have been selected as finalists for 2 different awards. Hopefully, we can add to this great start, by becoming an award-winning track!"
Book your visit here: https://pmgkartingworld.co.uk/